Index funds are receiving increased attention, mostly centered on the virtues of low-cost and broadly diversified vehicles for accessing stock and bond markets. In a competition in which one side's success is another side's loss, it's not surprising to hear active managers railing against passive investing. Some claim that increased usage of index funds is distorting market prices. The Carlson Capital Management team firmly believes that markets continue to work and investors can still rely on market prices.
Here's why:
Assets invested through index funds still make up a relatively small percentage of overall assets in markets.
It's the totality of the assets and participants in markets that matters. Security prices reflect the viewpoints of all investors, not just the population of mutual funds.
While the volume of assets held in index-based funds has increased, so has global market trading volume.
Active mutual fund managers continue to underperform, suggesting that the rise of indexing has not made it easier to outguess market prices.
As you can see, the data continue to support the conclusion that markets are working, and that while indexing has been a great financial innovation for many, it is only one solution in a large universe of different investment options.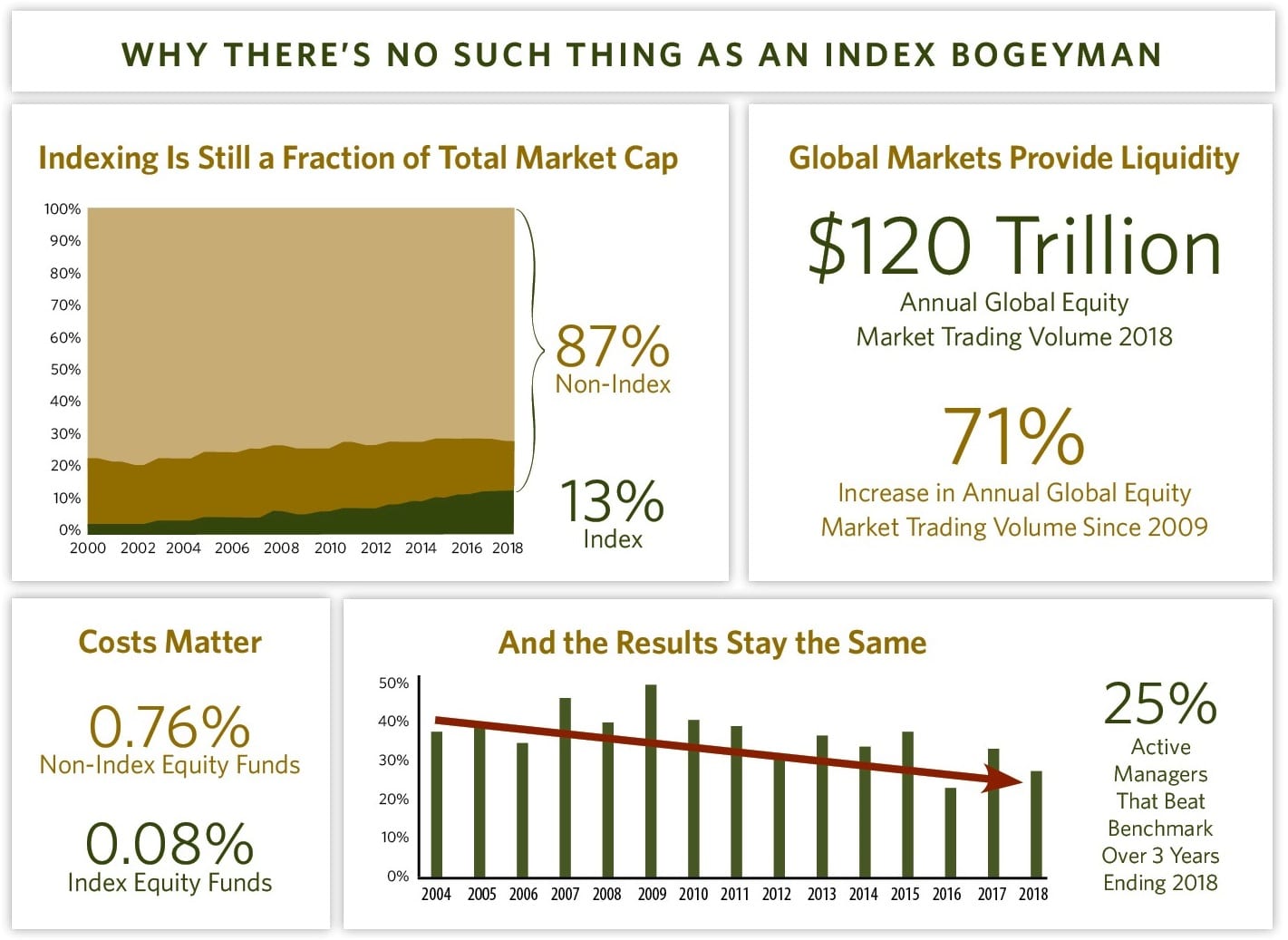 NOTE: The information provided in this article is intended for clients of Carlson Capital Management. We recommend that individuals consult with a professional adviser familiar with their particular situation for advice concerning specific investment, accounting, tax, and legal matters before taking any action.