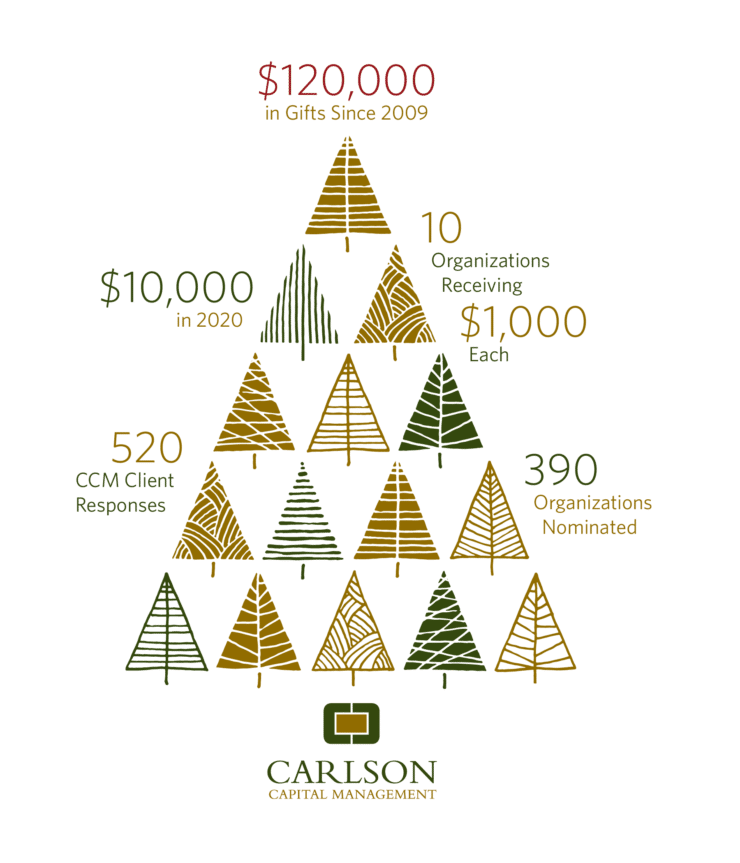 We are happy to share that $10,000 is being sent in contributions of $1,000 each to the ten organizations drawn from the responses we received from you. This brings us to a total of $120,000 in contributions since we began this approach to holiday giving in 2009.
The organizations drawn, thoughtfully submitted by clients, include:
Ability Building Center, Inc., Rochester, Minnesota
Autism Society of Minnesota, St. Paul, Minnesota
Community Action Center, Northfield, Minnesota
Community Food Response, Rochester, Minnesota
Girls on the Run- Chicago Inc., Chicago, Illinois
Give Hope, St. Paul, Minnesota
Glacier National Park Conservancy, Columbia Falls, Montana
Hastings Family YMCA, Hastings, Minnesota
Ruff Start Rescue, Princeton, Minnesota
St. Mary's Food Bank, Phoenix, Arizona
---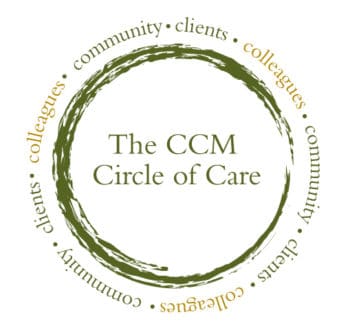 In addition to our Holiday Giving tradition, we continue to be mindful of the many organizations and members of our communities in need. In 2020, we created the CCM Circle of Care Charitable Initiative, which resulted in $106,000 in gifts to community organizations. CCM team members continue to engage with these organizations–from attending virtual events and volunteering–to sharing the work of the nonprofits with others. The unfortunate events of 2020 provided an extraordinary opportunity to live out our guiding principle of extending care to the greater community. We are committed to continue to find ways to extend this care.