Live Life in Awe: A Virtual Event With John O'Leary
In partnership with our fellow ZAG firms, Carlson Capital Management offered a special webinar on July 28, 2020, with our friend John O'Leary.
View a Recording of John's Webinar
---
About the Webinar
Think back to the time when you once joyfully raised your hand high to answer every question, connected more easily with others around you, believed that anything was possible; when you experienced your days, not as something to endure, but as a marvelous gift to absorb and savor in awe of the ordinary moments of the day and eager for the promise of tomorrow.
Many of us experience life very differently today. The pace of change has never been so stunningly rapid, and it will never be this slow again. We often find ourselves caught in a life of dogged responsibility and mind-numbing repetition, we feel disconnected and burned out. Social media reminds us we don't measure up and mainstream media barrages us with constant negativity. The years of test-taking, relentless striving toward someone else's goals, and the daily struggle to earn a living have caused us to lose the sense of wonder that we once awoke with every day.
John O'Leary invites us to return to the joy of navigating life like a child. John will identify the five senses children innately possess, explain why those senses fade, and share emotional, humorous, and inspirational stories of how we can return to them. He will walk us through the most substantial challenges we face in living more fully, calling out the cause of those challenges, while providing practical and inspired solutions to address them. John will show you how to seek fresh insights, reach for new solutions, and live your best life.
Meet John O'Leary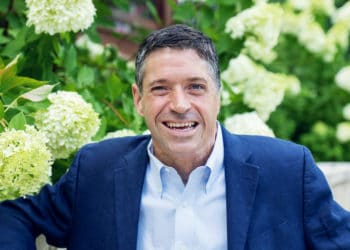 Expected to die.
Now teaching others how to truly live.
In 1987, John O'Leary was a curious nine-year-old boy. Playing with fire and gasoline, John created a massive explosion in his home and was burned on 100% of his body. He was given less than a 1% chance to live.
Today, John is a bestselling author, host of the top-rated Live Inspired podcast, and an inspirational speaker teaching people around the world each year how to live inspired.
John's emotional story-telling, unexpected humor, and authenticity make each of his presentations truly transformational.