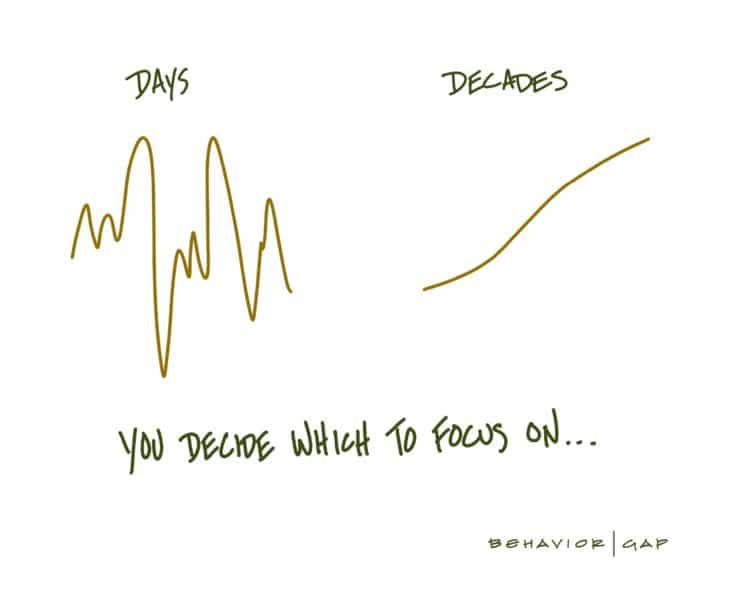 Carl Richards is a fellow financial planner whose notoriously creative napkin sketch drawings help simplify complex personal finance concepts. Richards, also known as "the sketch guy," has been penning columns for the New York Times for a decade, and is the author of two books, The Behavior Gap and The One-Page Financial Plan.
In Your 5-Step Guide to Navigating a Scary Stock Market, Richards provides useful and timely advice for us all by highlighting a number of key sketches. He does a great job reminding us of what we can all be focused on as investors and with regard to our financial plans during volatile market activity.
NOTE: The articles and information at the above links contain the opinions of the author(s) and those interviewed by the author(s) but not necessarily Carlson Capital Management and does not represent a recommendation of any particular security, strategy or investment product. The opinions of the author(s) are subject to change without notice. Information contained herein has been obtained from sources believed to be reliable, but is not guaranteed. These articles are distributed for educational purposes and should not be considered investment advice or an offer of any security for sale. Past performance is not indicative of future results and no representation is made that the stated results will be replicated.