Active Management
Articles and resources related to Active Management.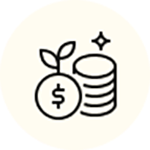 When investing in mutual funds, the costs of ownership matter. Importantly, these costs need to be measured relative to the value received—which is most commonly evaluated through the lens of the underlying performance of the fund.
The path to success in many areas of life is paved with continual hard work, intense activity, and a day-to-day focus on results. However, for many investors who adopt this approach to managing their wealth, that can be turned upside down.
The media gives a tremendous amount of attention to hedge funds that outperform, and it's important to understand that this is rarely sustainable. Even the best are vulnerable to losing their magic touch.