Alternative Investments
Articles and resources related to Alternative Investments.
An example of how unique investments that suddenly have stellar performance are likely to be betting on a unique risk factor, which is unlikely to persist.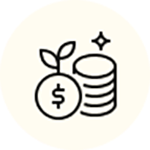 We believe investing in currency is a speculative short-term gamble, which is why we choose to exclude Bitcoin from our clients' portfolios.