Professional Biography
Cami Peterson serves as Director of Retirement Plan Services at Carlson Capital Management. In this role, Cami leads the team serving 401(k) and other qualified plan clients. This includes working with plan sponsors, trustees, investment committee members, and plan administrators, to build and optimize successful retirement plans, and with plan participants to provide them with the tools and resources to give them the best chance for a successful retirement.
Cami brought more than twelve years of experience in the financial services industry to her position at CCM. She began her career by earning her CPA designation and working as a senior accountant for a large corporate accounting firm. She then served as a controller for a large home builder before starting as a financial advisor with a leading Twin Cities financial services organization, and subsequently, a regional RIA. During her time as an advisor, Cami developed a passion for working with business owners and plan fiduciaries to design and deliver high quality, effective 401(k) and other qualified plans. She believes the role of retirement plans is to create successful outcomes for employees and optimize business outcomes for employers. She has the depth of experience within the retirement planning industry which allows for a unique and creative approach to design plans that align with corporate goals and objectives. Cami particularly enjoys working with plan participants to provide proactive educational opportunities and resources that position them to maximize their retirement accumulation opportunities.
Cami grew up in the Twin Cities and graduated from the University of Minnesota-Duluth, with a Bachelor's degree in accounting. Shortly following graduation, Cami earned her Certified Public Accountant (CPA) license. In addition, she holds the Certified Plan Fiduciary Advisor (CPFA) designation. She has been a member of the American Society of CPAs and the Minnesota Society of CPAs since 1999 and ASPPA since 2011. In 2015, Cami was named a National Association of Plan Advisors Top Women Advisor Captain due to her significant contributions to the retirement planning industry and her role as leader in her firm's retirement plan division. Outside of work, Cami enjoys spending time with her family at their cabin in northern Minnesota and spending as much time outdoors as possible doing a variety of activities. Her community involvement includes being active with the Autism Society of Minnesota and volunteering for United Way and Feed My Starving Children. Cami and her husband, Ken, live in Coon Rapids, Minnesota, with their three children.
Personal Thoughts
My interest in finances started at a very young age. Watching my parents stress and struggle to pay bills each month, even though they were seemingly successful in their careers, was perplexing to me. It fostered a commitment in me that I never wanted to have those same experiences as them and feel that same struggle.
I began to immerse myself in gaining the knowledge I needed, and the discipline as well, not to go into excess amounts of debt for things I didn't need. I called it my personal fiscal responsibility to live beneath my means as well as beginning to save for retirement during my very first job.
As my career evolved in accounting, beginning in a CPA firm and then transitioning to a controller role, I realized my passion for financial services and the reality that most Americans are not adequately (or ever) educated on these financial concepts that literally impact them their entire lives.
I began my financial services career with a special focus on 401(k) retirement plans knowing I could reach everyday Americans and help them get on a path of financial success and wellness. It has been, and continues to be, the most rewarding thing I have done in my career and I haven't looked back.
Cami's Insights SEE ALL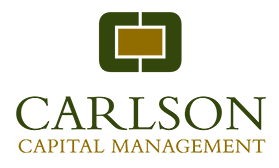 A budget is one of the most basic and powerful financial tools available. It can serve as a road map, helping to create a pathway between where you are and where you want to be. Regardless of your age or stage of life, a budget can be a central component of meeting your financial goals.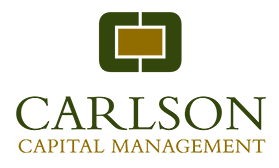 Growing out of our integrated wealth management philosophy, we've provided retirement plan services to companies of all sizes, and their employees, for many years.