Professional Biography
Dave Sayers is a Senior Integrated Wealth Advisor at Carlson Capital Management. In this role, Dave partners with clients and their families, providing the firm's fully integrated wealth management experience, including investment management, retirement modeling, estate and educational planning, and all other aspects of general financial planning and client care. In this role, Dave also connects clients with the firm's specialists for overall portfolio management as well as direct access to expertise in areas such as tax planning and insurance analysis.
Dave joined CCM with nearly 15 years of experience serving as a wealth manager for individuals and families in various roles in the Twin Cities. In this work, he provided clients with financial planning strategies to meet their personalized goals. He earned his Bachelor of Science in engineering and business management from the University of Minnesota. He returned to the U of M to earn his MBA in marketing and strategic management. He spent the "first act" of his career on a corporate path at both GE and 3M before making a purpose-driven pivot to financial planning. He holds the Certified Financial Planner™ designation granted through the Certified Financial Planner Board of Standards. In addition, he earned the Certified Divorce Financial Analyst® designation through the Institute for Divorce Financial Analysts, helping him to provide specialized planning insight to clients impacted by divorce. Dave is energized by helping people be more thoughtful so that they can fully enjoy life with confidence. With a background in engineering and a deep interest in people and their stories, Dave has a unique ability to optimize the trade offs of a plan while considering the people impacted by it.
Dave lives in Woodbury, Minnesota, with his wife, Tera, and his three sons, Benjamin, Andrew, and Henry. He loves the arts, athletics, and the outdoors. He is proudly the least artistically-talented member of his family, so he enjoys watching his boys sing, dance, and play instruments. Dave is a theater and film buff, with a special love for musicals. He is an active volunteer and arts advocate, and currently serves as a governing member of The Saint Paul Chamber Orchestra. In addition, he is a long-suffering Minnesota sports fan, still waiting to enjoy the glory days of his favorite teams. He loves camping, hiking, and family road trips. He is a fan of all things Disney, and is happy to share his best tips for navigating Disney Parks.
Personal Thoughts
Losing a parent is impactful at any age. My father was a source of light and joy to those who were fortunate enough to know him. He passed away suddenly at age 51, when I was still in college. Processing that loss over time has helped me gain some valuable wisdom. 
First, bad outcomes can happen, and they rarely occur at a convenient time. I help clients identify and deal with the risks in their world. Markets fluctuate, companies fail, health is fragile, and relationships can sour. In my own story, I know that my path would have been much more difficult if my dad had not owned adequate life insurance. I am an unshakably positive person who loves to focus on the lighter side of things, but I know how critical it is for me to help clients consider their risks.  
Second, life is a gift that is truly too short. I help clients enjoy their present while also securing their future. It can be natural for some to sacrifice too much current joy and impact for future peace of mind. At times, that sacrifice is at best unnecessary and at worst a tragically missed opportunity. By building and monitoring a thoughtful plan, clients can evaluate the trade-offs and impacts of increased spending or giving. The engineer in me loves to see the confidence that thoughtful analysis can bring to clients, especially when it helps them experience more present joy and impact. 
Lastly, joy is highly related to connections with the people important to you. Neither you nor these important people will be around forever. I help clients focus on the Who in their plans. While it can be easy to get lost in the fact-based numerical left-brain aspects of planning, it is crucial that we consider the emotional and relational right-brain factors. The success of your plan is determined by how it impacts you and your important people, not by its technical elegance.  
For many clients, their main planning obstacle is a lack of clarity. I love that every day I get to be a guide for clients, contributing insight and wisdom so that they can be confident in maximizing their joy and impact. I'm pretty sure dad would be proud.
Featured Video and Quote
"I have a deep interest in people and their stories, and find energy in helping clients align their financial strategies with their goals so they can live the life they want with confidence."
Dave's Insights SEE ALL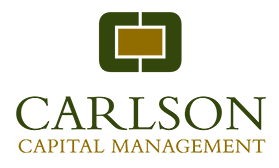 Consider the joy you'll experience in making a special purchase or charitable gift.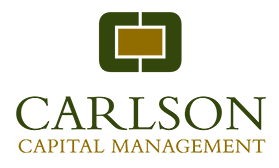 Why a financial advisor is a key advocate in situations of divorce.