Professional Biography
Janelle Schrupp is a Director of Estate Planning at Carlson Capital Management. In this role, she works as a member of the CCM Advisory Team to provide critical estate planning insights and plan design to support the delivery of the firm's fully integrated wealth management experience.
Before joining CCM, Janelle owned and operated a law firm, focusing on estate planning and elder law. After years of solo practice, she brought her estate planning expertise to the wealth management industry, serving as a wealth manager and, most recently, senior fiduciary advisory specialist for a large, Twin Cities wealth management firm for financially established families. Throughout her career, Janelle has supported the development and administration of estate plans to efficiently transfer wealth in ways that best meet clients' wishes.
Janelle graduated from St. Olaf College with a Bachelor of Arts in economics. She went on to earn her Juris Doctor from William Mitchell College of Law, now Mitchell Hamline School of Law. While in law school, Janelle was highly engaged in the areas of elder law and estate planning.
Janelle lives in North Oaks, Minnesota, and shares her life with her partner, Ryan, and two daughters. She enjoys spending time outdoors, especially in her garden, and volunteers at her daughters' school.
Featured Video and Quote
"It is an honor to implement wealth strategies that give our clients peace of mind and secure their legacy for generations."
Janelle's Insights SEE ALL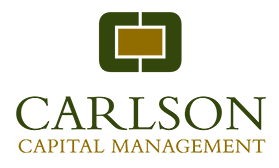 Get to know Janelle Schrupp, J.D., who lends her legal experience to help clients develop and administer estate plans to efficiently transfer wealth.