Team Member Profile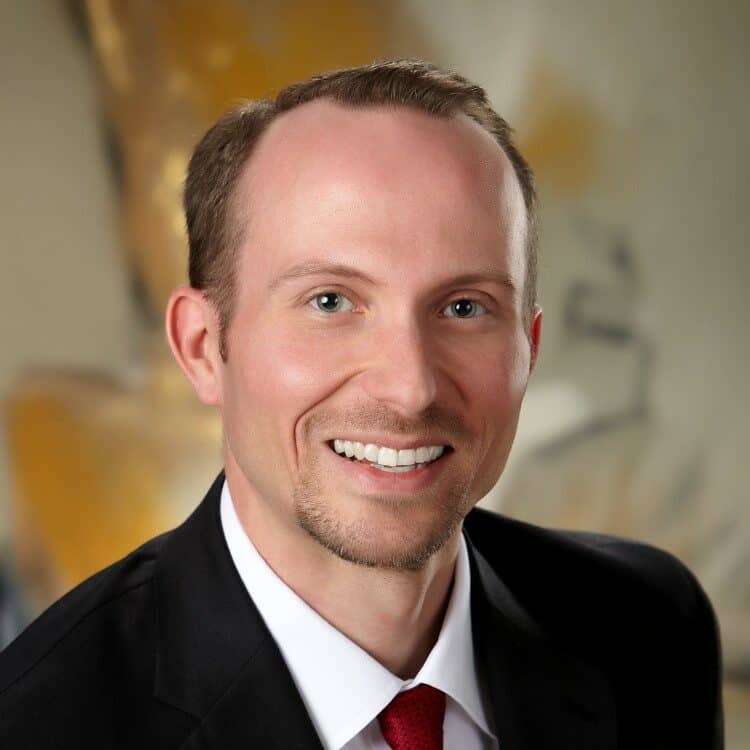 Jason Kley, CFP®, AIF®, MBA
Senior Integrated Wealth Advisor, Director of Operational Excellence
Professional Biography
Jason Kley is a Senior Integrated Wealth Advisor and the Director of Operational Excellence at Carlson Capital Management. As a Senior Advisor, Jason partners with clients and their families providing the firm's fully integrated wealth management experience including investment management, retirement modeling, estate, philanthropic and educational planning and all other aspects of general financial planning and client care. In this role, Jason also connects clients with the firm's specialists for overall portfolio management as well as direct access to expertise in areas such as tax planning and insurance analysis. In addition, Jason is a member of the firm's investment committee, helping to advise on investment practices and strategies. Jason also serves as the Director of Operational Excellence, driving operational consistency in and across advice teams to help ensure proper application of fiduciary standards and risk controls and a high standard for the client experience within the firm.
Jason holds a Bachelor of Arts degree in Math and Computer Science from the University of St. Thomas where he graduated magna cum laude in 1998. He went on to earn an MBA with an emphasis in Finance and Strategy from Washington University in St. Louis. As a graduate student Jason was recognized for his strong leadership in being named a Leadership Fellow and Dean's Special Service award recipient. Jason holds the Certified Financial Planner™ designation granted through the Certified Financial Planner Board of Standards, as well as an Accredited Investment Fiduciary professional designation, awarded by the Center for Fiduciary Studies.  The AIF designation affirms the highest in fiduciary standards of care for CCM clients.
Before joining the CCM team, Jason worked for a Minneapolis wealth management firm where he served as a financial advisor, investment committee member, and 401k plan specialist. Prior to that, Jason worked for Thrivent Financial and Union Pacific, serving in business analyst and strategic operational roles.
Jason has a passion for building the financial literacy skills of youth and was a key advocate for the Minnesota legislation that requires high school students to take a personal finance course. In addition to his advocacy work, Jason serves on the Minnesota Jump$tart Board, an organization focused on advancing financial literacy for youth, and volunteers his time with BestPrep, the Minnesota Council on Economic Education, and the Financial Planning Association of Minnesota. Jason previously served on the Financial Planning Association of Minnesota Board and was President of the organization in 2018. He is a past member of the Minneapolis Regional Chamber of Commerce DRIVE Emerging Leaders Board, BestPrep's Minnesota Business Venture Advisory Committee, and the City of St. Louis Park Police Advisory Commission. Jason was awarded the BestPrep Volunteer of the Year in 2016 and named the Minneapolis Chamber of Commerce Emerging Leader of the Year in 2009. He has been featured in various publications, including the Minneapolis-St. Paul Business Journal, the Minneapolis Star Tribune, Minnesota Business, and the St. Paul Pioneer Press.
Outside of work, Jason enjoys spending time with family, outdoor activities, and traveling. Jason, his wife Sheila, and their two sons reside in Eden Prairie, Minnesota.
Personal Thoughts
With each passing year, I find that I am placing an increased emphasis on being focused. On the surface, having focus seems to run counter to the priority our society places on multi-tasking. In reality, the more focus one has—the more efficient they really are. When I'm able to focus on a conversation, I can understand more clearly and develop relationships through more attentive listening. When I am truly engaged with someone, it means putting down my mobile device, listening, and asking questions. If I'm focused on a project, I'm more effective, I'm learning more and am producing better outcomes. As I am playing with my children, I'm focused on inspiring their creativity and teaching them life lessons. Nothing else matters at that moment in time. Focus allows me to prioritize the things that are important in life, and allows me to drown out the noise that I cannot control. Focusing on things that are important forces me to move beyond the things that are not.
I enjoy working with our clients at CCM and I appreciate the opportunity to focus on what I can do to help them meet their goals, and allow them to focus on what matters most to them.
Featured Video and Quote
"We are privileged to walk alongside our clients to help them achieve their financial goals and objectives."