Professional Biography
Nick Krakosky is an Integrated Wealth Advisor at Carlson Capital Management. As part of the advisory team, Nick partners with clients and their families, providing the firm's fully integrated wealth management experience including investment management, retirement modeling, estate and educational planning, and all other aspects of general financial planning and client care. In this role, Nick also connects clients with the firm's specialists for overall portfolio management as well as direct access to expertise in areas such as tax planning and insurance analysis.
Nick holds a Bachelor of Science degree in business administration, with emphases in finance and banking and real estate, from the University of Missouri's Robert J. Trulaske, Sr. College of Business. Prior to joining the CCM team, Nick worked for more than six years as a trainer for a large, nationwide investment firm. During his tenure, he was responsible for developing training programs to enhance the client experience and support the implementation of goals-based processes. Nick holds the Certified Financial Planner™ certification granted through the Certified Financial Planner Board of Standards.
Nick, his wife Rachel, and their son proudly call Rochester, Minnesota, home. In his free time, Nick enjoys spending time playing golf, eating good food, playing hockey, watching sports, and taking his dog, Lily, on walks.
Personal Thoughts
I was born and raised in a suburb of St. Louis alongside of my three siblings by two hardworking parents who balanced a tight family budget by sacrificing many of their own wants so we could enjoy the thing we loved the most—playing competitive travel hockey. As I grew older, I became more aware of the sacrifices my parents were making, so I began mowing lawns at 13 and got my first job at the hockey rink at 15 so I didn't have to rely on my parents as much for hockey equipment and spending cash. Throughout the rest of high school, I grew more and more interested in personal finance as I made my own money and helped pay my own bills.
After high school, I went on to become the first in my family to attend college. While my family couldn't afford to pay for college, my parents always loaded me up with tons of groceries, gas money, and a little extra spending cash so I could focus on school and getting involved in leadership opportunities on campus. My parents' generosity, willingness, and ability to live on a tight family budget left an everlasting impression on my work ethic, views on money, and my career aspirations to become a wealth advisor and help others make the most of their wealth.
Featured Video and Quote
"Our disciplined investment approach and commitment to integrating a team of experts delivers exceptional value for clients."
Nick's Insights SEE ALL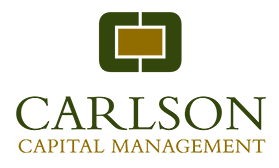 Before you make the leap to retirement, here are four things to consider.