Professional Biography
Paige Woods serves as Senior Tax Advisor and Manager of Tax Services on the Carlson Capital Management team as well as within CCM Tax & Trust Administration, a commonly-held affiliate of Carlson Capital Management. Paige works closely with the Advisory Team to deliver clients fully integrated wealth management services, lending her experience to proactive tax-related planning. As a member of the Tax Team, Paige has responsibility for preparation, review, and completion of individual and trust tax returns and tax projections. She also participates in client meetings and serves as a tax resource for clients. Paige provides service both individually and collaboratively with other advisors to develop customized recommendations. In addition, she is responsible for mentoring new tax colleagues in the firm's approach to integrated wealth management and culture of care.
Paige's most recent experience includes four-and-a-half years as a tax senior for a Minneapolis CPA firm. In this role, she worked in a variety of capacities providing tax compliance services—preparing and reviewing individual, fiduciary, partnership, and corporate returns. She also reviewed complex gift tax and estate returns and assisted in subsequent tax planning related to estate administration, as well as provided consultative scenario-based tax planning services for clients. Paige also served in a coaching role for early senior-level consultants, providing hands-on technical skills training, mentorship, and professional development. Paige is a Certified Public Accountant (CPA) and a member of the American Institute of Certified Public Accountants.
Paige is a graduate of the University of North Dakota, where she earned her Bachelor of Accountancy, graduating cum laude. Outside of work, she enjoys spending time checking out the foodie and brewery scene in the North Loop neighborhood of Minneapolis with friends and family, especially the pet-friendly places so her bulldog, Cash, can join. Paige grew up in Thief River Falls, Minnesota, and now resides in downtown Minneapolis with her husband, Joey.
Personal Thoughts
"I read of a man who stood to speak at the funeral of a friend. He referred to the dates on her tombstone from the beginning … to the end. He noted that first came the date of her birth and spoke the following date with tears, but he said what mattered most of all was the dash between those years; for that dash represents all the time she spent alive on earth, and now only those who loved her know what that little line is worth … so when your eulogy is being read with your life's actions to rehash, would you be proud of the things they say about how you spent your dash?"
The above excerpts from "The Dash," by Linda Ellis may hit home for each of us. For me, these words are a reminder that life is finite and fleeting.  Each day that I am lucky enough to wake up, I will behave intentionally and purposefully, always asking myself if my next move will get me a small step closer not only to where I ultimately envision myself, but also if that move will help to get those around me closer to their big picture goals.
We each have the same 24 hours every day that we choose what to do with. My colleagues and I choose to spend our hours each work day serving our valued clients by cultivating relationships and learning their unique stories, cohesively making every decision in each client's best interests, so they can, in turn, spend their hours continuing to pursue their lifetime passions with peace of mind, knowing their thoughtfully developed wealth plan is in trusted hands.
Paige's Insights SEE ALL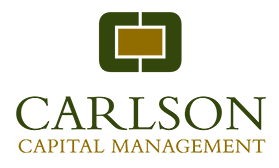 Charitable remainder trusts (CRTs) can create wonderful opportunities for charities, while providing significant benefits to donors and their families.