Carlson Capital Management has been named to Financial Times' Annual FT 300: Top Registered Investment Advisers listing.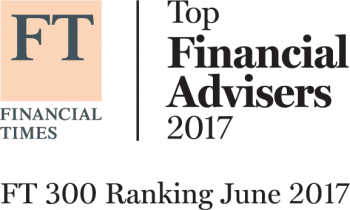 In the publication's fourth edition of the listing they "assess registered investment advisers on desirable traits for investors." According to editors Fox and Ferraro, "We present the FT 300 as an elite group, not a competitive ranking of one to 300. This is the fairest way to identify the industry's elite advisers while accounting for the companies' different approaches and different specialisations." The colleagues of CCM are honored to be included in this listing.
---
Related disclosures:
Financial Times independently creates this annual listing and includes their methodology here. CCM was invited to complete an application for this listing, and Financial Times used their own criteria to create the final listing based on six broad factors: adviser AUM, asset growth, the company's age, industry certifications of key employees, SEC compliance record and online accessibility. CCM paid no fees to be included in this listing, and has paid no fees to the publication to promote this listing. According to Financial Times, 725 RIA firms applied, and 300 made the final list. Research was conducted on behalf of Financial Times by Ignites Research.