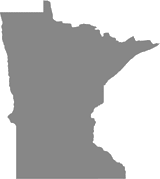 Carlson Capital Management Offers New Minnesota Municipal Bond to Diversify Investing Options for Client Portfolios
Northfield, MN, (August 9, 2017) – Carlson Capital Management announced today that it added Dimensional Fund Advisors' new Minnesota municipal bond portfolio to its investment line-up as part of its commitment to providing clients with a low-cost, diversified option that enhances their portfolio while also supporting the local infrastructure.
The DFA MN Municipal Bond Portfolio (Ticker: DMNBX) – which was launched by Dimensional Fund Advisors LP in July – offers an expense ratio that is approximately 37% less than the expense ratio for the lowest cost Minnesota municipal bond fund available as of July 3, 2017,i based on Carlson Capital Management's research. In addition, the fund seeks to provide current income that is expected to be exempt from federal personal income taxes and Minnesota state personal income taxes.
The spirit of Carlson Capital Management's business strategy of bringing the fiduciary standard to life is exemplified by this new fund offering, which includes what the firm believes are the best available options in their clients' portfolios. After the company– which is based in and serves many residents in the state of Minnesota – identified a gap in the market for a low-cost, highly diversified Minnesota municipal fund, the firm worked with Dimensional Fund Advisors to develop a solution.
"After struggling to identify a municipal fund that we felt would behave in the best interest of our Minnesota clients, we began a conversation with Dimensional Fund Advisors, who expressed a desire to create a strong solution," said Adam Hoffmann, CFP ®, AIF ®, Director of Investments & Research at Carlson Capital Management. "The inspiration for and inclusion of this fund in our offering illustrates our commitment to our clients, as fiduciaries, to provide them with what we believe to be the best investing options available."
"We are excited to announce the DFA MN Municipal Bond Portfolio," said Dave Butler, Co-Chief Executive Officer and Head of Global Financial Advisor Services at Dimensional Fund Advisors. "We're proud to offer this fund to fiduciaries like Carlson Capital Management who aim to provide their clients with investment options that meet their investment objectives."
David Plecha, Senior Portfolio Manager at Dimensional Fund Advisors, added, "At Dimensional, portfolio design and implementation are inextricably linked. Our research and portfolio management teams worked to design a low-cost, high-quality offering that we believe will meet the needs of investors seeking Minnesota tax-free income."
####
About Carlson Capital Management
Based in Northfield, MN, Carlson Capital Management is an independent financial planning and investment advisory firm that offers clients an integrated wealth management experience including the key disciplines of investment, estate, tax, retirement, risk management, and philanthropic planning. Carlson adheres to a fiduciary standard in order to ensure their clients' financial plans are complete, optimized, and integrated.
About Dimensional Fund Advisors
Dimensional Fund Advisors is a leading global investment firm that has been translating academic research into practical investment solutions since 1981. Guided by a strong belief in markets, they help investors pursue higher expected returns through advanced portfolio design and careful implementation. With clients around the world, Dimensional has 12 offices in eight countries and global assets under management of US$518 billion as of June 30, 2017. Learn more at us.dimensional.com.
MEDIA CONTACT
FiComm Partners
Clare McLaughlin
clare.mclaughlin@ficommpartners.com
(917) 636-4808
i The expense ratio is based on anticipated fees and expenses the first full fiscal year. Source: Morningstar Direct. Based on mutual funds with >80% holdings in Minnesota municipal bonds as of 7/3/2017.
Read the story behind the new fund, and CCM's involvement in our July 2017 Investment Insight: Beyond the Fiduciary Standard in Portfolio Managment.